Introduction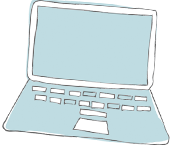 Silent Partners is committed to leadership and learning excellence. We provide leadership development, coaching and support for professionals in education, not-for-profit organisations and industry. We also facilitate the development of sound governance processes and have a long history in stakeholder and community consultation.
We provide enjoyable, tailored, learning experiences, which, whilst based on academic research, deliver practical learning outcomes. We are passionate about development that has a real and sustainable impact on work practices and accordingly, our programs are packed with practical tools. Our team of talented consultants and coaches are leaders in the field of adult learning.
As facilitators, we partner with leaders to help them efficiently achieve their goals, whilst retaining ownership of process and outcomes.
We have a deep commitment to, and nuanced understanding of, Family School and Community partnerships and are often called upon to share our knowledge at national forums.
We have a diverse range of clients whom we have worked with for many years, including: The Australian and New Zealand College of Anaesthetists, Choice Australia, Departments of Education and Training (Victoria & Tasmania), Jemena, ExxonMobil, Monash University and Victorian Legal Aid.