About Us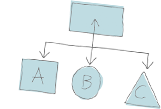 Silent Partners has three core values: hospitality, excellence and learning. Our values permeate everything we do, from finding new ways to facilitate learning, completing complex background research or providing potential solutions to a challenging problem.
Our commitment to excellence is reflected in our quality control. Whilst the feedback we receive from our programs is most often excellent, on the odd occasion when we receive moderate responses we are quick to contact our clients to learn more and to find a way to remedy this so that they can better achieve their goals. These scenarios are rare indeed, but we are committed to each and every client having an excellent learning experience.
Our values are reflected in the talent and diligence of the Silent Partners team.